posted: June 10th, 2008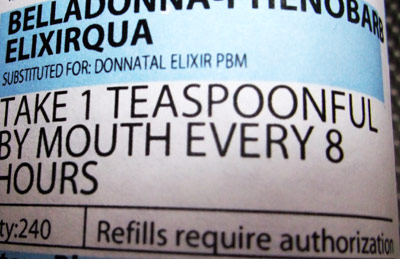 Lately, I have been getting emails, asking where I am. As a person who is usually online 24/7, I have been missing in action for a few weeks, off and on. The explanation...
This requires a bit of a history lesson. I will try to be brief.
My mom had Crohn's Disease (along with a smorgasbord of other, delightful illnesses). My mom also had a large number of allergies. Like mother, like son.
My stomach problem is IBS, or "Irritable Bowel Syndrome" (more like "pissed off colon"). While I have no problem talking about it, still a number of my friends don't even know I have it. Why? Having IBS makes you become very clever, due to necessity. Instead of having to explain the urgency of the impending bowel movement, I manage to do things to make sure that no one seems to notice. Usually, when hanging out with people, I manage to make eating the last item we do, before heading home. I have become a fucking master of being able to get home, from anywhere, in 25 minutes or under (solo driving carpool lanes, shoulders, optional red lights, et cetera, are all my friends).
Basically, there are two IBS situations. Either you are "stopped up" (constipated), or you have immediate bowel movements (hi - that's me), that need to evacuate your body real fucking fast. To be honest, I've gotten used to it. I like it. I eat. It leaves. No problem. Done. Back to work, et cetera.
The issue: public functions, with food. I try to avoid these as much as possible, for many reason (I am the pickiest eater you will ever meet, I despise meeting large groups of people I don't know, et cetera). Sometimes, though, the situation is unavoidable. For that, I started using an OTC (over the counter) remedy: Immodium. Take a pill, and an hour later, whatever you eat doesn't immediately need to leave. It makes "the situation" solid, and packs it away for a day or so. Miracle? Seemed like it, until....Coachella.
I went on Friday. I took an Immodium, and was fine for the day. The problem is that I went on Saturday as well, and took another Immodium. Bad times. I never took Immodium "back to back", and paid the price. Four trips to the V.I.P. bathroom. An immediate observation: Very Important People have, if anything, worse aim with their penises (penii?) than normal people. True, the bathrooms were cleaner overall, but - wow - urine city. I had to sit my butt down FOUR TIMES, for nothing. Tons of constipation, and non-escaping internal gas agony. Sounds fun on it's own, right? Add desert heat, dust, and nowhere comfortable to curl up into a fetal position. Fuck. Figures, the Purple midget (read: Prince) would have to be fashionably late getting on stage. I never saw Prince before. I still haven't seen Prince. I waited 45 minutes past the "scheduled" on stage time, and just couldn't hold it any longer. As I walked (painfully) out to the car, I heard the refrains of his opening acts (fuck). A three hour drive home, and then the fun began.
(hint: we're caught up now).
Ever since Coachella, my bronchitis kicked into overdrive from all the dust at Coachella (dried horse feces - yum!). Not only that, but the Immodium really screwed me up. Weeks of constipation, and internal gas from hell. FYI, "internal gas" means that I was filled with huge amounts of gas, but none of it was coming out. That alone was serious pain, but add the coughing fits, and - wow - you got a serious party. Ugh.
On June 7th, my lovely girlfriend had a birthday party gathering at a small bar/lounge in Hollywood/Silverlake. She said if I didn't feel good, I didn't have to go. Seriously, though, nothing makes a person look like a schmuck quicker than not going to his girlfriend's birthday party. So...I went. Bad idea. I should have looked like a schmuck instead. 6.5 hours of some of the worst gas pain I've ever had in my life, and I had to try to fake smiles as people tried to talk to me. When I finally got home, barely any relief.
Now, add to the story, my friend Rob. My friend Rob has been trying to hang with me for weeks, and everytime he calls, he hears me being sick. He finally got pissed off enough to say "Dude, go to a doctor. I'll pay. I'm tired of you always being sick." Why would he have to pay? Easy? I am a freelance worker. Danny has no health insurance. See Danny. See Danny sick. See Danny stay that way until he can afford to see a doctor.
That was yesterday. At Rob's friendly insistence, I went to a doctor he suggested. I got medication (in elixir form, which the CVS counter lady was nice enough to imply that I was a pussy for using - sorry lady, I can't swallow pills - thanks for making me feel even worse...bitch). I took it, and now I am back to normal (for me).
Thanks Rob!
No thanks: Coachella, and Immodium. BASTARDS!
A quick side-note: Some people have implied that my illness has kept me from doing my "main job" (fans know what I am talking about). Not true. The lack of news on the site is not my call. I was actually asked to stop updating and email blasting. I am still doing background updates and stuff, but the lack of news reporting is not my call. Just so you know (and stop emailing me). Imagine, having immense pain, and having to read email and email from rude people, accusing me of not doing my job, when what they see isn't my fault. That definitely did not aid in my recovery. To those people: (edit)...
June 19th edit / addition A clearer message: To the few people email bombing me, please ease up. To the average DM fans reading this, this post (or, for that matter, this blog), is not aimed at you. I am sorry if the harsh words I had for a few people were misinterpreted at being directed as a general comment to everyone.
Now, if you'll excuse me, nature is (finally) calling...