posted: January 3rd, 2009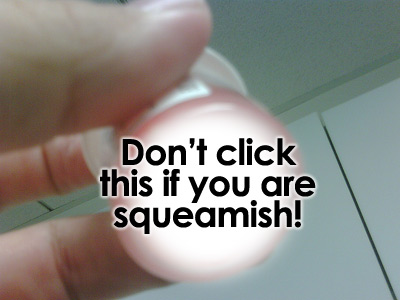 For years I have had a bump on my head. No big deal. Just a bump.
The bump (a cyst) started to grow. No big deal. Put on a hat. Problem solved.
For the last few years though, stressful situations caused the bump to pulse with a lot of pain. A big deal.
I finally went and got the cyst removed. Six stitches. $360 (before factoring in the pending biopsy report). Not bad to stop a few headaches.
A tip. When having a head cyst removed, don't be a dumbass (like myself) and go searching YouTube for "cyst removal" videos. I couldn't see what the doctor was doing, but I still knew everything she did. (vomit)
And, yes, as a few people on my Facebook profile have pointed out (as well as "the little woman"), it does look a bit like a fetus. EWWWW!
Now I will go back and honor my doctor's request for me to rest in bed.
I'll be back online in an hour. :P