posted: September 30th, 2008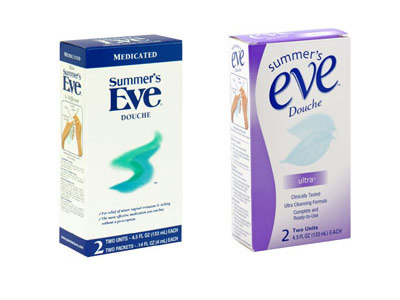 "Phone balls". "Phone balls" is when you have the courage to say things to people over the phone, but can't actually "man up" and say it to their face.
The internet has this as well. "Keyboard balls".
An example of "keyboard balls": all the little flamers, haters, trolls and other lacking-proper-social-skill idiots who have nothing better to do than to hide behind their keyboard, and channel all their misplaced rage and anger over their wasted-excuse-for-a-life at people they do not know.
A better example...
It is no secret that there are some people that don't like me. For a handful, their anger is justified (they sold bootlegs and I busted them, they copied entire web sites and I busted them, they flamed the hell out of people on web forums and I banned them, et cetera). What is real fun is when one of them decides to email you, attempting to rip you a new one (and usually failing). I received a new, unique version of this type of email yesterday. Here is a complete copy paste (including email and IP address - have fun!):
Return-Path: ratze101@gmx.de
Received: from mail.gmx.net (mail.gmx.net [213.165.64.20]) by danielbarassi.com (8.13.1/8.13.1) with SMTP id m8U707QG006038 for ; Tue, 30 Sep 2008 01:00:11 -0600
Received: (qmail 32301 invoked by uid 0); 30 Sep 2008 07:00:02 -0000
Received: from 87.158.127.113 by www077.gmx.net with HTTP; Tue, 30 Sep 2008 09:00:02 +0200 (CEST)
Content-Type: text/plain; charset="utf-8"
Date: Tue, 30 Sep 2008 09:00:02 +0200
From: ratze101@gmx.de
Message-ID: <20080930070002.37700@gmx.net>
MIME-Version: 1.0
Subject: Youre death in europe!!!!!!!!
To: brat@bratproductions.com
X-Authenticated: #50285232
X-Flags: 0001
X-Mailer: WWW-Mail 6100 (Global Message Exchange)
X-Priority: 1
X-Provags-ID: V01U2FsdGVkX1/wO3szedbwz/qmycOLg6hWyBHH60NYnUdpka79dT V0EOVobAnjidKw08kMc3W6CFFjattEfSoifQ==
Content-Transfer-Encoding: 8bit
X-GMX-UID: SvnSfPh8f2IsN+cjk25oDg54dWxlc5bE
X-UIDL: X$/"!ZX6"!gO3"!iX-!!
Hello Mr. Daniel Barassi,
We hope to see you this or next year in Europe because we want to do something with you.
A few groups in different countries have enough from you. Your last action with the press conference etc.
Be sure that in a few countries people know how you look because we post some pictures of you.
When somebody see you on a concert we will give you our love.
This trip will be a nightmare for you. Better you stay in your country.
But there its not safe for you to.
See you later idiot.
P.S. Don't worry when you cant come to Europe, we will find other ways.
Sharing Mp3 under your name and send the results to RIAA etc.

--
GMX Kostenlose Spiele: Einfach online spielen und Spaß haben mit Pastry Passion!
http://games.entertainment.gmx.net/de/entertainment/games/free/puzzle/6169196

This is fucking pathetic. Some crazy Eurotrash who's all pissed off that they weren't picked for a contest wants to kill me? Are you fucking kidding me.
And I thought all the religious extremists in the United States were psycho.
"I didn't win a contest. Fuck! I will kill everyone responsible!"
To the douche who sent the email: put up or shut up.
To everyone else: have a pleasant Tuesday. :)