West Hollywood, here I come...

posted: October 31st, 2008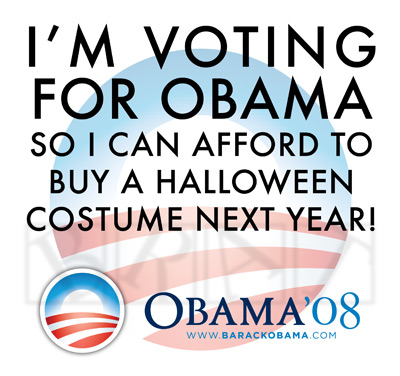 I had a few ideas for a costume, but in the end, I decided to get political.
Photoshop + Printer + Wilton t shirt iron-on paper = political message
See you at the big party in West Hollywood! Happy Halloween!
A quickie cell phone shot of the shirt in action, which already got me some dirty looks from the old white people at CostCo. Seriously, people. Ease up with the racism!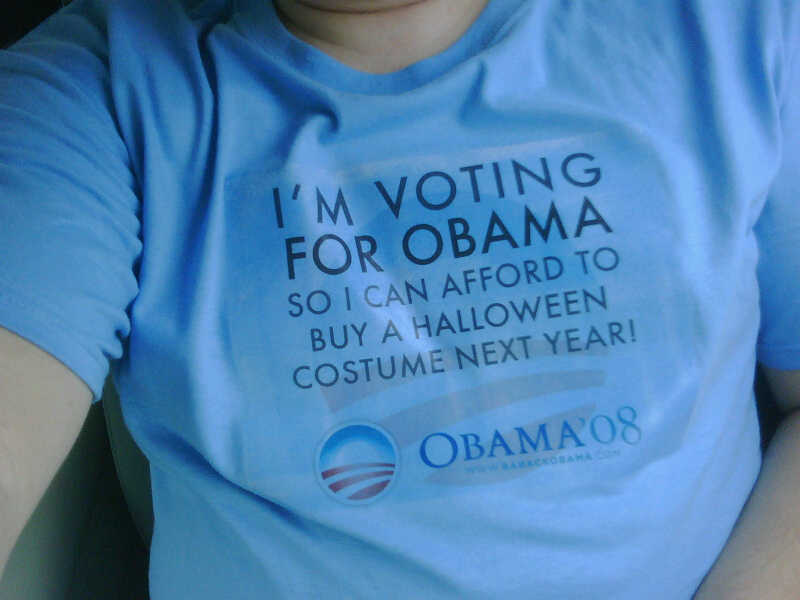 UPDATE: Hi all you LAist readers! Don't crash my little server. Enjoy the blog! :)