posted: October 1st, 2019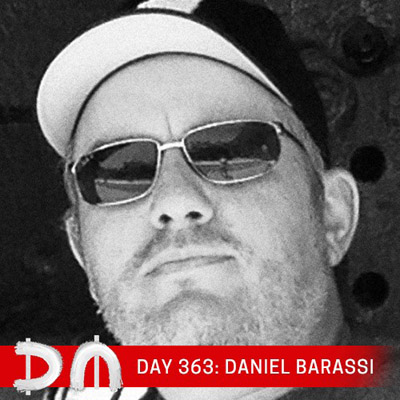 FB Takeover Picture
March 16th, 2018. Day 363 of 365 of the Depeche Mode Facebook Takeover.
For nearly a year, I avoided participating in this. Honestly, it seemed a bit silly: Take over the thing you created. Who cares about my story, anyway. I'm just the computer guy.
Turns out, people enjoyed the stories. It was a nice surprise. Another surprise came a few month's later, when the marketing company won a Webby Award for the project we all worked on. I'm still waiting for my actual Webby Award, but - hey - the two interns that worked on the project got awards, so that's nice. :P
Here are the posts from that day:
Post 1: Introduction
Post 2: Attending Events
Post 3: My Music Production
Post 4: My Collection
Post 5: The Archivist
Honorary mention: Chris Hardwick taking credit for Wil Wheaton meeting Martin Gore. Explanation: After the show at the Hollywood Bowl, backstage, Nora and I saw Wil. I introduced myself (we had met a few months prior), and saw him staring at Martin. "Do you want to meet him?" He did, but was super nervous. I knew Martin would appreciate meeting Wil, though, because Martin is a Star Trek fan. Sure enough, they had a good meeting. After they shook hands, I took a selfie...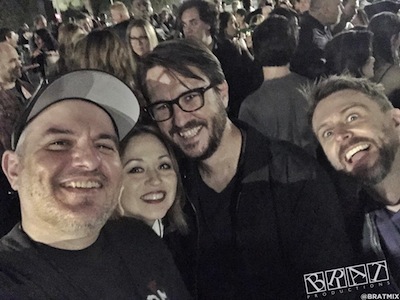 Gotta say, it was a bit rude for Hardwick to rewrite history. It was also rude that he framed the shot of all of us on his FB story so that I am not in the picture (I am behind Wil in Hardwick's shot - you can see my hat underneath Wil's chin). You can still see Nora, though. Oh well. I did a good thing (introduced Wil to Martin), and Hardwick had a lot of accusations thrown his way. Karma.