posted: January 16th, 2009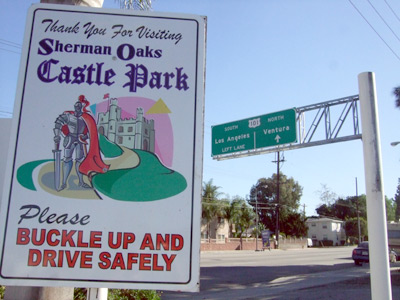 "We used to be happy with you, and we didn't know it."
"What happened to the site? It sucks!"
"Do you still work for them? It doesn't look like it."
"Five wallpapers and four videos. Wow, you are are doing a lot of work. Bring back the old site!"
Most people know that the current circumstances at "a certain site" are not my doing. Regardless, watching something just waste away is a frustrating thing, especially when you are still fighting for the cause (and not being heard). U2 has a new album out, but has the same web site. Other bands have new projects, but are not gutting their web site into a wasteland of wide nothingness, but I digress.
What to do when you can't take it anymore, and you need to escape? The batting cage at Sherman Oaks Castle Park!
Stress Relief In Action - QuickTime MP4 video (1.92 mb)
120 pitches, and I am still enraged. At least I hit the pole a few times. :)