#ModeMay Photo Challenge!

posted: April 22nd, 2012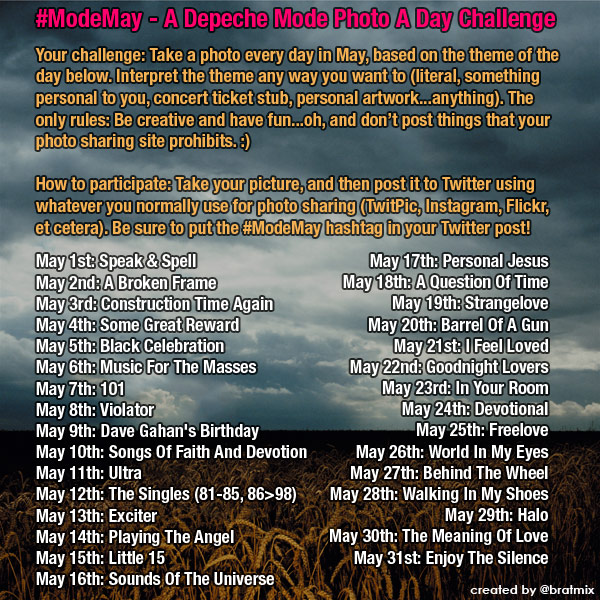 Photo Challenge Time!
As the graphic above states, every day in May, you are challenged to take a picture related to the Depeche Mode theme of the day. Be sure to put the #ModeMay hashtag when you post your pics!
Have fun with this. Some examples:
A picture of a clock for "A Question Of Time...
A photo of the Rose Bowl for "101"
A scan of a ticket stub from a Broken Frame-era concert for "A Broken Frame"...

Let's see how creative you can get. There is no prize, other than people retweeting your pics. :)
Spread the word! Copy/paste this link on your Twitter feed:
http://bratproductions.com/bratblog/?p=179