posted: May 21st, 2008
Fair use. If I buy something, I should be able to enjoy it.
I buy CDs. I buy thousands of CDs. I play them. I rip them to my hard drive and ipod. I enjoy them.
I buy DVDs (currently have almost 1000). I play them. I rip the full disc images to my hard drive (via a hack), and encode them for my ipod. I enjoy them.
Digital Cable. Umm...I watch it. That's it! That is unacceptable!
I have a Moxi box (alt.TiVo). After much fighting with the cable company, citing FCC mandates that the FireWire port on the back of the box MUST be active, I obtained a FireWire (IEEE-1394) enabled box. Cool.
I went to archive my Moxi recorded shows (via the FireWire) to my Mac. Nope. Nothing. 5C/DRM nailed me.
5C. Copy protection. Basically, I can pay $100+ a month for digital cable, and I can record my digital TV with my Moxi box (which is a buggy piece of crap, that reboots on it's own every few minutes to every few hours). If I want to archive the shows I recorded with the DVR (Moxi), I have to go analog out. It's digital cable. Why the hell would I want to downgrade the quality to analog? It's MY TV! It's my show! I want it, in the quality I recorded it, on a DVD! Fair fucking use! But, alas, the movie and TV companies want their content protected.
Now, let's look at my viewing habits. On my Moxi are dozens of Jools Holland, Top Gear, The Simpsons, South Park, Family Guy, and many HDNet music specials, along with other various items. MOST of these will NEVER be on DVD. Some others, like South Park, get on DVD rather fast. In fact, when the last DVD season set came out, I happily hit "delete" on all of that season's shows on my Moxi! See that? I *bought* the DVD set. I am that rare animal. I do not live my life on BitTorrent sites, scouting out commercially available material. If I want it, and it is available to buy, I buy it.
Top Gear, and many other shows I tape, will never be on DVD, for various reasons (music licensing, et cetera). What am I, an honest consumer, supposed to do when I want to enable "fair use", and archive my own TV recordings for my own personal use? Well, if you know me, you know the answer. I will simply hack!
After weeks of frustration, I set forth with one thought: fuck the DRM that is being forced down my throat. There has to be a way around this. And, do you know what? There is!
Tools used:
Moxi box with FireWire/IEEE1394 port enabled
FireWire cable (duh)
12" PowerBook
AVCVideoCap (free in the Apple FireWire Developers SDK), though a highly modified version I hacked together
VLC (for playback)
In the Apple FireWire SDK, they supply an "as-is" app called AVCVideoCap. AVCVideoCap *does* record any "copy freely" (non-copy/DRM protected) video from a Moxi box. Sadly, that leaves very little programming. Not only are all the good channels set as "copy once" (meaning you can't record it to your Mac), even some of the standard OTA (over the air) channels, which are SUPPOSED to be free, aren't. Don't believe me? Google search for "american gladiators" and "5c flag". Yeah - American Gladiators is protected. I know I will sleep better at night now, knowing that pirates can't bootleg that. :P
Not only does Apple supply the AVCVideoCap application, but they supply the source code for the app as well. A few days of hacking the hell out of the source code, and RESULT! I can now get my digital TV files, as the Moxi recorded them!
I have the small internal Moxi drive, packed with recordings. I also have a Western Digital 1TB hard drive filled with a LOT more recordings. I want those streams...and I am getting them!
Click the images for the full versions, in a new window (the captures are too big to use the LightBox effect):
Encore (SD):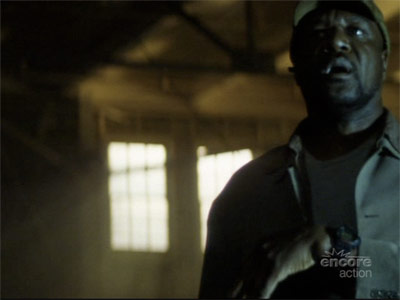 ESPN (HD):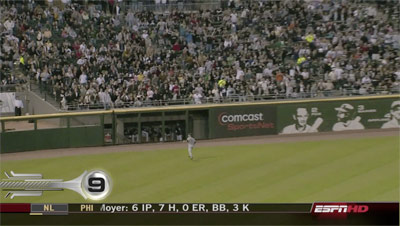 Mythbusters (HD):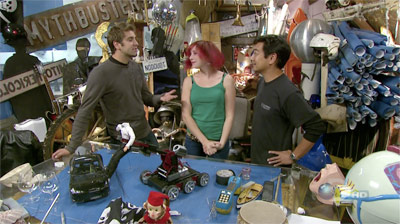 Showtime (HD):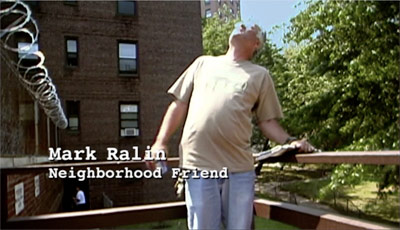 BBC America (Top Gear) (SD):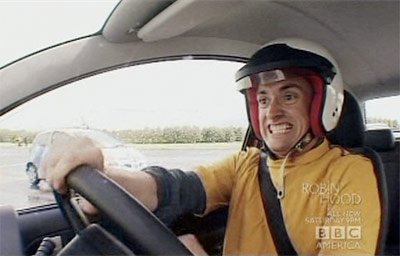 Ugly Betty (HD):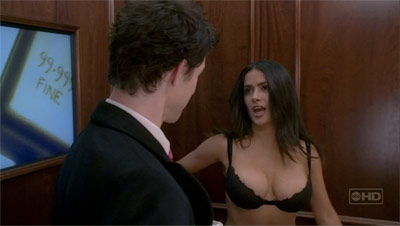 I do not want to hear any US government person, or studio employee, dare to tell me that I am not allowed to make perfect copies of something I am honestly paying for. How dare you! Why force honest citizens to have to resort to hacking, to get what should legally be theirs in the first place.
All DRM does is piss off honest people. Hackers can get around the DRM, anyway. Instead of trying to protect your content, why not try improving the quality!
Honor fair use! Because if you don't, your DRM will be cracked. Hell, I'm not even that big of a hacker, and *I* cracked your DRM!
Now, if you'll excuse me, I am going to go watch my butchered DVD copies of Top Gear (screw you BBC America for editing these shows to hell and back)! Broadcast the full versions of Top Gear!