posted: August 18th, 2008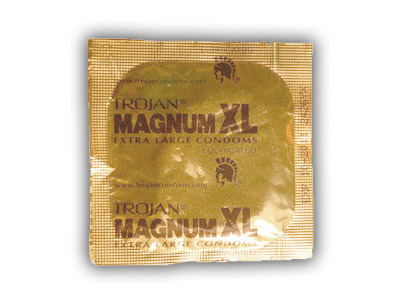 Turn on the news today. Within ten minutes of tuning in, you will definitely hear one of the following topics:
* School overcrowding * Gang activity * Mothers leaving their newborns in dumpsters * Teen pregnancy * blah blah blah...
What do all of these items have in common? Kids. Too many damn kids! And, what is the problem with that? Let your Uncle Danny tell you...
People! Grow a brain! You can't have a kid unless you are prepared to spend the next 18 years of your life devoted ENTIRELY to that kid. Every waking moment of your day has to be devoted to educating your kid, and ensuring that your kid's future is stable. You aren't ready for that? You are not ready for a kid.
A kid is not a fashion accessory. A kid is not a status symbol. A kid is not an excuse to try to keep a relationship going. A kid is a responsibility, and ignoring that is fucking ignorant.
Schools are overcrowded? Solution: Condom (less kids). Gang activity? Solution: Condom (less kids who have nothing better to do with their lives than to terrorize other people). Dumpster babies? Solution: Condom (and a psych evaluation for the person who would throw a kid in a trash can, instead of bringing the newborn to a safe place). Teen pregnancy? Solution: Condom! Teens are going to fuck, regardless of if they have protection. Condoms helps protect people from accidental pregnancy, as well as diseases! What's worse? Your teen fucking, or your teen pregnant?
Religion tells people that condoms are bad, and you must abstain from sexual temptation. Good fucking luck. People fuck. Why? It feels good, dumbass! You can't keep people from fucking, but you can ensure that people who are too stupid don't spread their genes. Condoms, people!
Condoms being freely used by the public is a hell of a lot better than rampant abortion. Personally, I am for abortion (not chronic, "I'm going to get an abortion every 4 months" abortion, but abortion done for reasonable reasons). But guess what. My opinion on abortion does not matter. Neither does the opinion of the government, or "The Church", or any man on this planet. The ONLY person who has a say in this is the woman who is pregnant. But why cause a woman to have to make such a decision. More condoms, less abortions!
I feel a side-rant coming. Yep...here it comes...
Another way to fix the problems of the world: Ignore religion!
Religion.
Aside from common sense (read: most of "the 10 commandments"), religion is a joke. Facts:
* There is no "higher being". If there was, would we have wars, famine, disease, poverty, and all other types of bad situations in the world? Do you honestly believe that a benevolent "higher being" would allow such crap? If anything, you are an ant, and your "higher being" is holding a huge magnifying glass over you.
* Your "higher being" is poor? If God created the world, why does he need your money?
* Prayer. A huge joke. You pray for something to happen. Someone else prays for the completely opposite thing to happen. Both people are "God fearing", loyal-to-religion people. If only one person gets their prayer answered, is the other people loved less in the eyes of the "higher being"? People - It's called "positive thinking". Have a positive outlook, and positive things will happen. There's no "higher being" involved in that. It's common sense.
Get rid of religion. Lose a lot of problems in the world. Less war. Less careless pregnancy. Less politicians caving into pressure from religious lobbyists.
Use condoms. Less unwanted births. Less crowded schools. Less gangbangers killing people.
A better world.
(back to topic...)
If you want a child, and are prepared for the work that will be involved, more power to you. Fuck, fill that test tube, or adopt away. If you are not ready, do the fucking world a favor, and get a condom! Hell - get a free condom! Just get a condom!
....
I was going to rant about the people who have zero parenting skills. Examples:
* People who let their demon spawn run around inside of a restaurant / theater / shop, as if that location is their playground, and do nothing to control the situation
* People who let their kids scream at the top of their lungs in public places, hitting "that note", and doing nothing positive to stop the kids. A hint: Hitting the kid is only going to make it worse, dumbass!
* People who spoil their kids so damn much, getting the kids every single thing they ask for, which leads to me having to be an unwilling participant when the kid throws a loud temper tantrum in my general vicinity.
Like I said, I was going to rant about that, but I will save that for another time. I'm already going to get enough hate from all the bible thumpers for this post as it is. ;)