posted: September 7th, 2008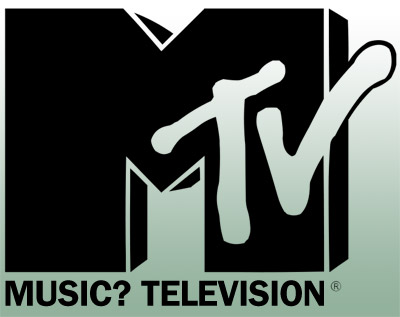 I remember, back in the mid-80's, I was so happy to finally get MTV. I spent all the money I could get on blank videotape (Scotch EG T-120, thank you). I taped MTV almost all the time. All the music videos, all the music specials, all the music news. The only thing I didn't bother with? The non-music stuff. Luckily, back then, that wasn't too much.
Fast forward to now. I am suffering through the 2008 VMA's. After the parade of "only famous because they were on a reality TV show on MTV" stars ("stars" used very loosely) during the pre-show bullshit, I was already banging my head against a wall. But then the "show" started...
Watching Britney get a pity award? Sad.
Watching Russell Brand crack jokes to intellectually bereft mannequins in the audience? Sad (the lifeless crowd, not Russell). And talk about a shit crowd! Watch a replay (it will be on MTV's schedule for the next few weeks). Watch the crowd as the commercials come up. No one there cares. There's no applause. There's no happy faces. All I saw were managers on their Blackberries (is there a plural for Blackberry?), some Viacom/Paramount people filling chairs, and "celebrities" who already know that most of the awards are fixed (I am speaking with knowledge on that topic!). Sad sad shit.
Watching Katy Perry (the only real reason I watched) get pushed to being the commercial break "band" vocalist? Fucking sad!
Watching people not have a clue to where they were supposed to walk, forgetting microphones, missing cues...damn! You know there was a rehearsal for this shit. MTV kept showing clips of rehearsal footage. There was a fucking rehearsal, and yet there were still that many fuck ups? That is just fucking sad.
The Paramount lot? Seriously? It might seem cool to someone, until they learned that MTV's parent company (Viacom) OWNS Paramount, and you all were either too cheap (or too scared) to have your piss poor excuse for a show in a real venue.
MTV. You celebrated 25 years of your awards show. Time to cancel it, and fill the spot with more pointless fucking "reality" shows (why the quotes around reality? if you are trying to pass your fucking fluff off as reality, make sure the bloopers don't hit YouTube next time of your "real people" doing multiple takes of the same "spur of the moment, live to tape" scene!). Why even have the awards show this year? Did you play any of these videos? When was the last time *ANY* of your TV properties (excluding your HD channel, which is so lacking in content that it has to replay every program at least 20 times) actually played *ONE* fucking music video all the way through?
MTV, you are a fucking joke. You are catering to an audience that does not exist. Change your name from M(usic) T(ele)V(ision) to M(onosyllablic) T(ele)V(ision), since the crowd you are trying to program for has the collective mental agility to only express themselves with "woo", "yeah!" and "kool". You don't play music. Even if you did, you wouldn't play anything that was worth listening to.
MTV, you are old. You are pointless. You are not needed anymore. I can buy (or BitTorrent) a music video if I want to see it (since you'll never fucking play it anyway). If I want to hear new music, I will hit a mp3 blog to sample a new song, and then if I like the song, I will buy a CD (fuck digital downloads as the only way to buy music).
The absolute last place I will ever turn to for "new music" (or, more simply, "music") is MTV.
In case no one has had the heart to tell you, allow me. MTV, you are dead. Go away. Convert yourself to a channel that only plays reality TV shows, "starring" pompous rich fucks that no one cares about. Oh...wait...you already do that.