The Beatles vs All Saints
Baby, You're A Pure Man (BRAT Mashup)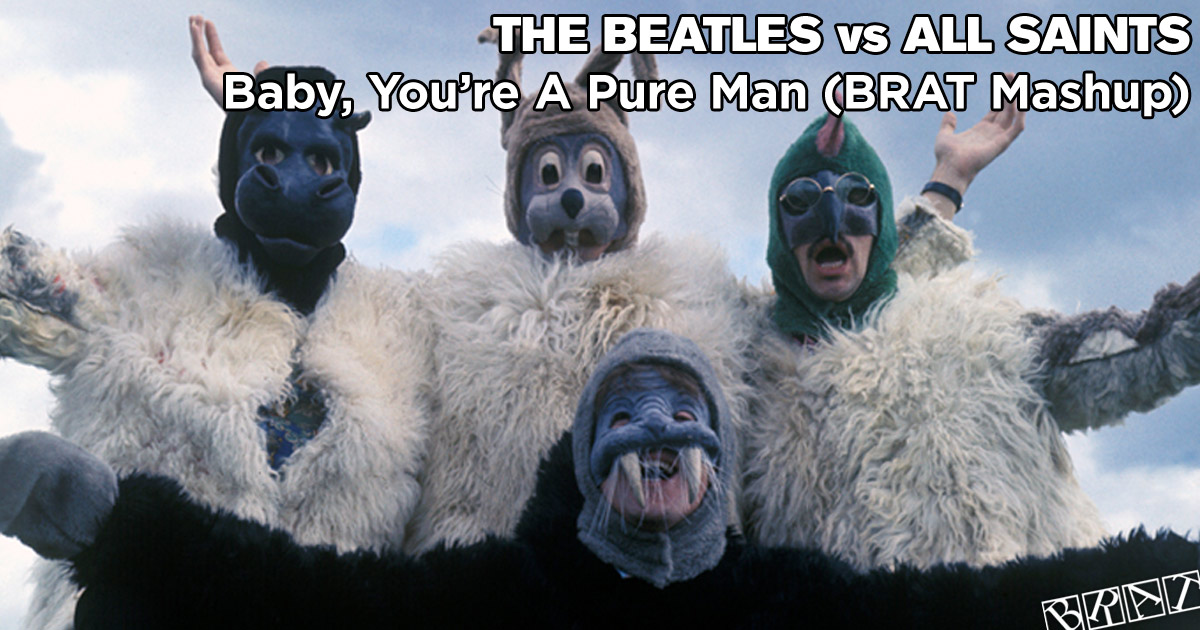 TRACKS:
The Beatles - Baby, You're A Rich Man (Acapella)
All Saints - Pure Shores (Instrumental)

DESCRIPTION:
This mix:
(a) is evil - kill it! kill it! send it back to hell.
(b) should not be this good.
(c) was made by a mentally ill person.

I mean, seriously. Who thinks of The Beatles, and within the same day (let alone the same breath) thinks of All Saints?

I have a cool William Orbit promotional publishing compilation (I am a huge William Orbit fan - the man is a musical genius). On the compilation was the instrumental version of the All Saints song "Pure Shores" (you know - that track from the movie "The Beach"). Combine that with the acapella of the Beatles classic "Baby, You're A Rich Man" (acquired from the center channel of the "Anthology" DVD - thanks Abbey Road mastering department), and you get this mix. Enjoy!
Play the mashup
Download this mashup
MP3
Share on social media
Copy the link above to manually share